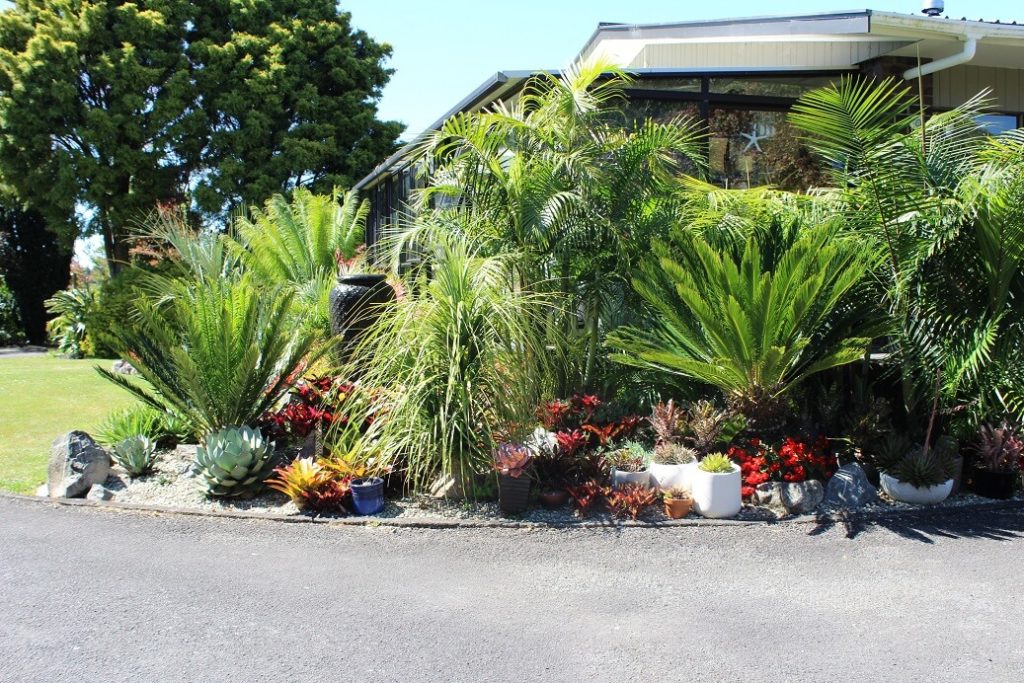 Hello everyone, my name is Kim and I have been helping out at Tropical Treasures for a few years now. I love helping out at Tropical Treasures in the shop and creating online content like newsletters and articles. This month I got to take a walk around the garden and take lots of photos. The gardens are really beautiful during the summer, many of the plants are in full flower looking gorgeous.
In the garden
It was so lovely walking down the paths leading through all the different areas of Tropical Treasures. The gardens are filled with a huge variety of plants. Bromeliads, palms, edible plants, air plants, succulents and many more. I loved the Water Lilies and Bromeliads as they looked so stunning in their many colours and the water features were so relaxing to look at.
Australian Desert Garden
I was excited to see the new Australian desert garden which is nearly completed and looking amazing. I loved seeing the Montrose Apple Cactus in flower and the new feature of the garden, a Bottle Tree which is a native of Queensland, Australia.
Visit Tropical Treasures
I would highly recommend coming for a visit to walk around the stunning gardens, you will find so much inspiration and a huge variety of plants to choose from for your own home and garden. If you are interested in indoor plants, decor, pots or water features you will find plenty of those too at Tropical Treasures.