It's been a really exciting month here at Tropical Treasures Taranaki with new release plants and some old favourites returning after a long cold winter. We also had a shipment of the ever-popular philodendron pink princess and watermelon peperomia which pretty much sold out right away.
We look forward to announcing some more arrivals in late January 2021.
We are proud to now be a stockist of the following plants that are new to the New Zealand retail market-
Harlequin Pothos or N'joy (Epipremnum Aureum)
Is a stunning climbing pothos with distinct white variegated foliage. A beautiful and easy to care for houseplant. This plant's vines will slowly crawl up a surface or you can let the foliage elegantly tumble down. They do best in medium to low light. Harlequin pothos has been a personal favourite of mine for some time and we are excited to have these available instore……another wishlist plant for many.
Variegated Chain of Hearts
This beautiful and easy-care plant is a must on the rare plant wish lists of many collectors. The soil should be lightly moist in spring and summer. Keep your string of hearts in bright light, with some direct sun (but not all day) for the best colour and plenty of leaves.
Peperomia Polybotrya
Has distinct foliage with thick, raindrop shaped leaves. This plant will thrive in a warm spot indoors out of direct sunlight. Water when soil is almost completely dried out.
New Plant Arrivals for December
We have some exciting new releases this month-
Peperomia Polybotrya
---
Harlequin Pothos or N'joy (Epipremnum Aureum)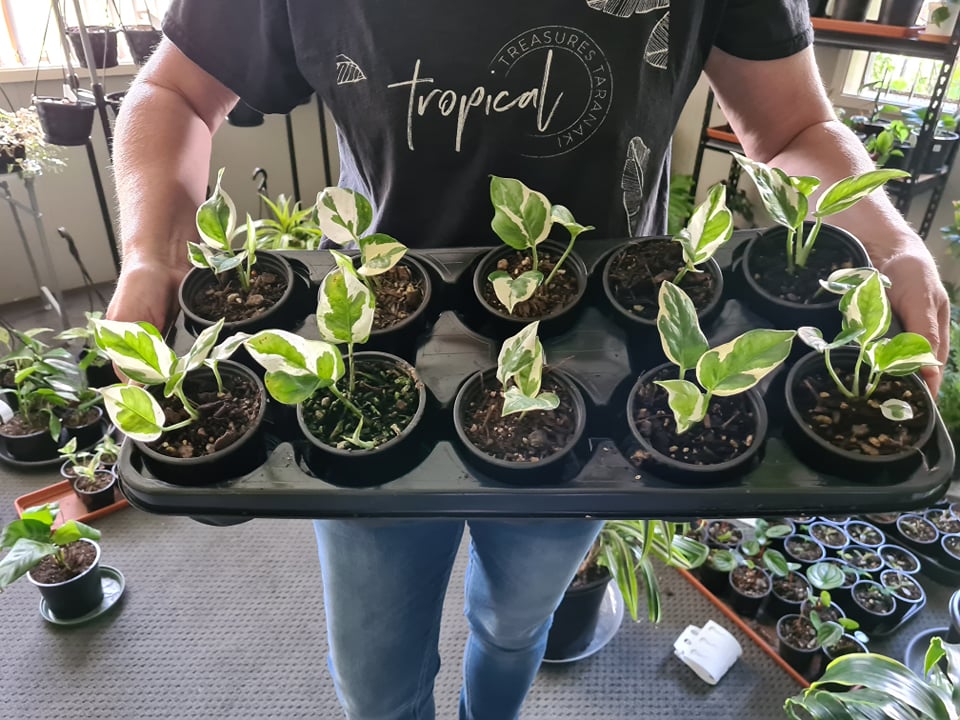 Variegated Chain of Hearts
Ficus Lyrata (Fiddle Leaf Fig)
Watermelon Peperomia
Philodendron Pink Princess